THE ADVANTAGES OF SOLAR STREET LIGHTS
Greenshine solar street lights provide high intensity lighting at night while consuming no electricity. These quality solar powered street lighting solutions are extremely cost-effective, best for enhancing safety, easy to install, and require no monthly fees for electricity usage. The solar LED street lights use top-quality components that last several years, your investment will keep shining continuously, every night, for a long time.
---
SOLAR POWERED STREET LIGHTING
At Greenshine New Energy, we offer three state-of-the-art solar led street light systems. In our Supera, Brighta, and Lumina series, you'll find high quality LED fixtures that couple with solar panels for maximum efficiency and savings. Made of hot-dipped, powder-coated, galvanized steel for the poles and Cree LEDs, these solar street lights offer reliable lighting for narrow to wide areas and can withstand a variety of harsh weather conditions.​
​
FEATURES INCLUDE:
Top-quality solar powered street lighting without outrageous electrical infrastructure fees. These are fully autonomous systems.
Solar powered lighting systems sourced, assembled, and installed within and all over the US—including cloudy and rainy regions.

Limited and full warranty options available to cover your lighting investment.

Constructed with hot-dip galvanized, quality steel poles gauged to last 50 years, even in extreme weather conditions.

A range of certified fixtures available—Dark Sky and FWC certified fixtures (some turtle-friendly, too).

Based in Lake Forest, CA, the solar capital state of the US, since 2007.
| | | |
| --- | --- | --- |
| Solar powered LED street light pole featuring a 60-80 watt cobra head style LED fixture with 2 solar panels.​​ | Solar powered street light pole featuring a 20-40 watt cobra head style LED fixture with one solar panel.​​ | A decorative design with the most advanced LED lamp (CREE XPG-3) on the market, ranging from 30-80 watt.​​ |
SOLAR LED STREET LIGHT FIXTURES
We carry quality LED solar street light fixtures with stylistic variations for pathways, walkways, landscapes and more. With sleek, modern, and bold designs available you'll be able to match the aesthetic you are going for. Whether your design/plan requires flood lights, spot lights, canopy lights or light bars, we provide LED street light fixtures for each. The Allta is our All-In-One LED street light fixture, another popular option for different applications such as parking lot lighting, pathway lighting and security lighting. Our solar powered LED street light fixtures use CREE LEDs to provide a wide range of lighting intensity and distribution pattern to illuminate the broadest streets for extremely high, color-accurate visibility. 
SOLAR STREET LIGHT FIXTURE OPTIONS
Greenshine offers lumen output options for fixtures ranging from 600 lumens to a full 12,000 lumens, an extremely bright solution that illuminates subjects in clear, white light. Double up on the fixtures to see an even larger area of coverage with brighter results.
HIGH-QUALITY SOLAR LED STREET LIGHT FIXTURES
Greenshine utilizes LEDs for the best solar powered street lighting results. Every street light fixture has high CRI (color rendering index) lights to illuminate subjects and grounds in natural, clear light. LEDs are proven extremely efficient in comparison to competing light technologies (such as CFL and HPS). Other lights don't last as long or cost as much as an LED light.
SOLAR LED STREET LIGHT TECHNOLOGY
SOLAR STREET LIGHT BATTERIES
Greenshine offers deep-cycle gel acid batteries, a tried-and-true technology perfect for solar powered street lighting. These batteries are designed with each system to hold a full 5 days of autonomy, so even during the darkest weeks, the batteries will keep the lights on all night long. An average battery lifespan is about 7 years. These batteries have a wealth of options for placement—opt to put it lower for stability and ease of access or higher for shorter electrical pathways. Or you can choose to bury the batteries for higher security, a cleaner presentation, and protection from the elements.
PHOTOVOLTAIC SOLAR PANELS
Our photovoltaic (PV) panels use Greenshine Smart Power Technology which utilizes special components to deliver the proper amount of electricity to the LED fixture and battery when needed. Our high-quality solar panels are composed of monocrystalline silicon, which provides at least 5 percent performance over other technologies. Made of 99.9 percent pure silicon, they are specially-developed panels that absorb high levels of solar power by absorbing photons, or units of light from the sun.
GALVANIZED STEEL POLES
Our solar street light steel poles are beefy, substantial poles that can withstand hurricane-force winds and destructive forces. They're perfect for streets since they can resist strong impacts. Breakaway bases are also an option if there's a concern about traffic collision.
SIMPLE INSTALLATION
Each lighting system is incredibly easy to install with heavy lifting equipment. Use a hoist, forklift, or crane to erect the light onto its pedestal. Every light has a step-by-step manual for solar light installation and comes with all the tools needed. If you have a question about a new project, contact one of our solar light experts.
ALL-IN-ONE FIXTURE TECHNOLOGY
Greenshine is proud to deliver a compact solution that combines all major solar street lighting components into a single unit. It's an extremely convenient and streamlined option. Check our all-in-one page for more details.
Our inhouse solar led street light experts have spent the last 25 years in the outdoor solar street lights industry covering all facets of industrial, commercial and government solar energy street lighting projects. The management has worked for companies like Philips and Genlyte Thomas. In the past decade, the company has been focusing on the best solar led street lighting for outdoor applications helping customers achieve their Net Zero goals as well as making their communities safer.
WHY GREENSHINE SOLAR STREET LIGHTS?
Solar powered street lighting is an efficient way to drastically decrease electricity bills. Our 100% off-grid system helps you save big money as it does not require trenching and has low maintenance costs over time.
​
Greenshine has more than 30 years of experience in developing solar-powered LED lighting systems. Our engineers will provide you with lighting photometric simulations, layouts specific to your application, and appropriate system configurations for your local solar conditions.​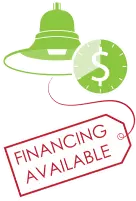 Financing is available! ​Greenshine partnered with Balboa Capital, a top-rated direct lender to offer fast, easy, and affordable equipment financing options. We help you get your solar street light project funded!
---
OUR SOLAR POWERED STREET LIGHTING IS GREAT FOR
Highways
Main Roads
Local Streets
Cul-de-sac

WE HAVE LITHIUM BATTERY FOR OPTION