Commercial Solar Lighting Solutions for Municipalities
Solar lighting is a cost-effective and energy-efficient alternative for municipal properties, including parks, public transportation stations, parking areas, and police and fire department properties. 
You can immediately improve the environmental footprint of your city while increasing security and safety in public spaces with solar lights for municipalities. Solar lights also help you improve the design of your lighting systems.‌
This guide will cover the key advantages of solar lighting for your city, what to remember when implementing a new solar lighting system, common solar lighting applications, and how Greenshine New Energy is the right partner to meet your solar needs.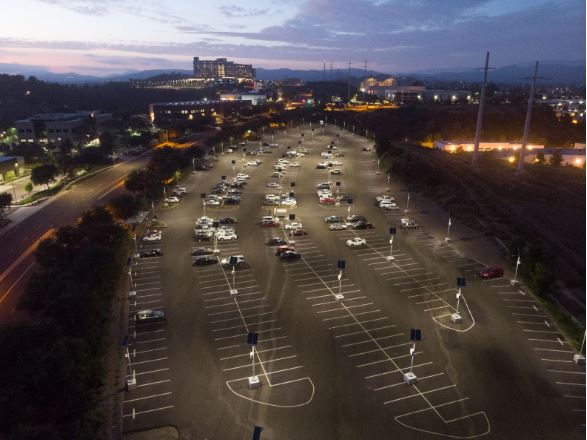 ---
Advantages of Solar Lighting for Municipalities
It is essential for city planners and government agencies to update and enhance lighting systems in public spaces to increase security, whether in parking lots, parks, government building perimeters, and other locations throughout the city.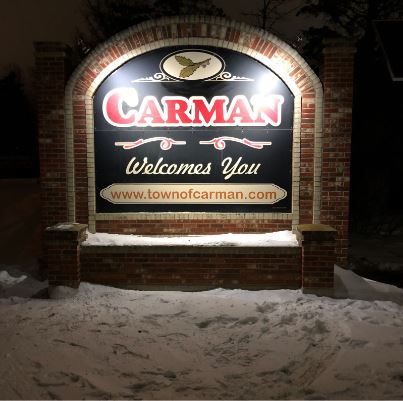 Solar lighting from Greenshine New Energy is one of the best options in the USA for publicly-owned entities because of these key advantages of solar lighting systems: 
Save Your City Money with Solar Lighting
Solar lighting is cost-effective because it relies on a natural, renewable resource for power. Using the sun's energy means businesses can save thousands because lights don't have to be connected to the power grid at all. This significantly lowers installation costs since there are no wiring or trenching fees.
Another area of savings is the complete elimination of monthly energy bills. Solar power is free and doesn't require underground electricity. Also, make sure you learn about potential incentives and tax breaks for using renewable energy that could be available in your area, saving you even more on these costs.
Safety and Security with Bright Solar Lights
Another major benefit of solar lighting is that it is self-sustaining and works even if there's a power outage in your city. This improves security and safety for your community because you can always depend on these lights to operate.
Reduce Your Town's Environmental Impact‌
Reducing your use of electrical systems means you're making significant strides for the environment. You don't have to interfere with the ecosystem with digging or installation, and your city's carbon footprint will be significantly reduced.
Aesthetic Improvements
Solar lighting designs can be eye-catching and appealing. Solutions from Greenshine New Energy, for example, give you options so you can customize how your lights look for each public area in your municipality. Solar lighting can become a crucial part of your design planning for parks and other public spaces.
Operate During Blackouts and Natural Disasters
Blackouts and natural disasters like hurricanes and tornadoes can wipe out electricity and thus eliminate public lighting in an instant. 
With solar lights, your lighting system will still work even if your city falls victim to one of these disasters. Our Emergency Relief Program ensures that communities have the security of lighting they need when the worst happens.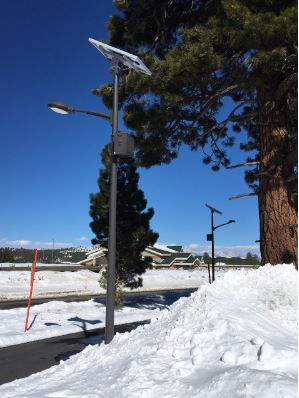 Key Considerations When Implementing Solar Lighting Systems
Now, you know the most important benefits of solar lighting for your municipality, but how do you start? You first need to plan all the details about your new system, including these important solar lighting considerations:
Purpose: What is your primary goal and why do you need solar lights in your city?

Location: Where will you be installing solar lighting?

Size of the area: How big is the area at hand? How many lights are needed in each public location?

Time of day: When do you need lights to be on? For how long?

Brightness: Do you need continuous brightness, or can lights be dimmed? Are any other light sources present in the area that impact brightness needs?

Budget: What can your city spend on the project? Do you qualify for any incentives or credits?

Timeline: When do you need your solar lighting solution to be implemented?
Greenshine New Energy partners with Balboa Capital for clients that need a financing solution for municipal solar street lights.
Municipal Solar Lighting Applications
There are many entities within your municipality that can benefit from a solar lighting upgrade. Here are a few ideas to help you brainstorm potential applications in your city: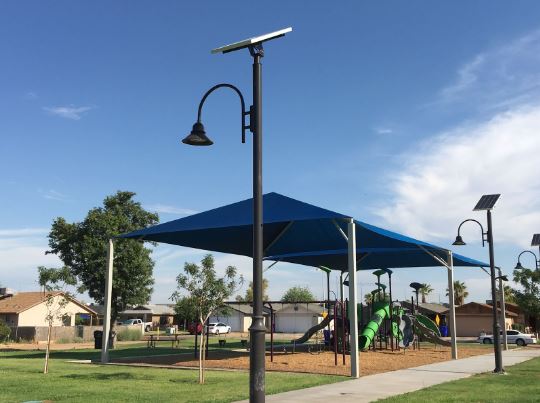 Parks and Recreation
You want your city's parks to promote environmentally friendly solutions, and solar lights are perfect for these nature-focused areas. From playgrounds to tennis courts to shelters to trails and paths, outdoor solar lights will keep parks well-lit throughout the year.
Police and Fire Departments
Solar lights can be implemented in police and fire station parking lots and building perimeters to boost security. 
Any department within the city can enjoy the benefits of solar lights so that officials always feel protected, especially with Greenshine's solar security lighting.
Public Works
Parking lots, bus stops, and sidewalks throughout your city need to stay illuminated at night so that citizens are safe when traveling and parking. Parking lots are known targets for crime, especially when they are dark at night. 
Solar lights for parking lots ensure safety and give you a cost-effective option when planning for these public areas.
Department of Transportation
Ensure streets and roadways are always visible at night and enhance city safety with solar lighting from Greenshine New Energy. 
We give you LED fixtures and solar panels for solar powered street lights and systems, whether for narrow or wide areas. These lights can withstand any weather condition, so they are a reliable source of illumination.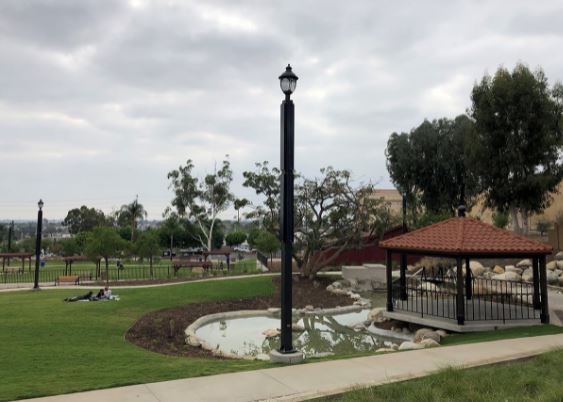 ​
FEATURES INCLUDE:



| | | | |
| --- | --- | --- | --- |
| Solar powered LED street light pole featuring a 60-80 watt cobra head style LED fixture with 2 solar panels.​​ | Solar powered street light pole featuring a 20-40 watt cobra head style LED fixture with one solar panel.​​ | The industry's first and only above ground Portable Solar Light! The Porta comes in 20W, 30W and 40W, 20′ pole with both single and dual fixtures.​ | Sleek and efficiently designed, the Volta features a 20ft. square pole with solar panels wrapped around the shaft.​ |
| | | | |
| --- | --- | --- | --- |
| A "Cobra Head" style light fixture with modern style elements. | A pendant mounted, decorative LED site light with high-efficiency DC LED driver that powers 24 CREE LEDs. | A pendant mounted, decorative LED site light with high-efficiency DC LED driver that powers 24 CREE LEDs. | Our solar bollards are ideal for residential and commercial pathway applications. Features an integrated solar panel on top and 360 degrees downward light disbursement. |
Install Solar Lighting at Your Municipality
Solar lights for public land provide many new opportunities for you to keep your public areas safe and secure while saving your city money on energy costs. 
Commercial solar lighting from Greenshine New Energy can be used in all of your public areas, whether you need to illuminate walkways, roads, parks, parking lots, or city department perimeters.

We are one of the most reliable solar street light manufacturers and will work with you to get the right solution for your city. Visit our LED solar powered street lights page to learn more about solar lights for municipalities, or reach out to get a quote today.
---