UPGRADE TO SOLAR WITH OUR RETROFIT LIGHTING OPTIONS
Retrofit solar lights utilize your existing lighting poles with just the twist of a screw. Replace your old HPS lighting solution by upgrading to solar powered LED lights. Greenshine's outdoor solar retrofit LED lights are a cost-effective way to update your old lighting system while consuming no electricity. With our retrofit lighting, there's no need to install a new pole nor convert an old one. This means you can be up and running with high-quality retrofit solar lighting in no time. We use LEDs (Light Emitting Diodes) as a lighting source that provides better brightness, higher quality, and more reliable lighting.​

---
COMMERCIAL ALL IN ONE SOLAR LED LIGHTING SYTEMS
At Greenshine New Energy, we offer a state-of-the-art system perfect for lighting retrofit projects. Our All-In-One solar lighting system, the Allta, comes with a CREE LED light combined with a solar panel and motion sensor. This compact system offers big savings and easy install.

​
FEATURES INCLUDE:
High quality LEDs
Powder Coated Aluminum Body
Lighting distribution types II & III
3k-4k LEDs available
IES files available
Motion Sensor
Custom brightness settings

The Allta is perfect for retrofit lighting projects such as LED parking lot light retrofits so you don't have to install a new pole.​​
COMMERCIAL SOLAR LED ALL-IN-One RETROFIT FIXTURES
Our solar LED street light fixtures use CREE LEDs to provide a wide range of lighting intensity and distribution pattern to illuminate the broadest streets for extremely high, color-accurate visibility.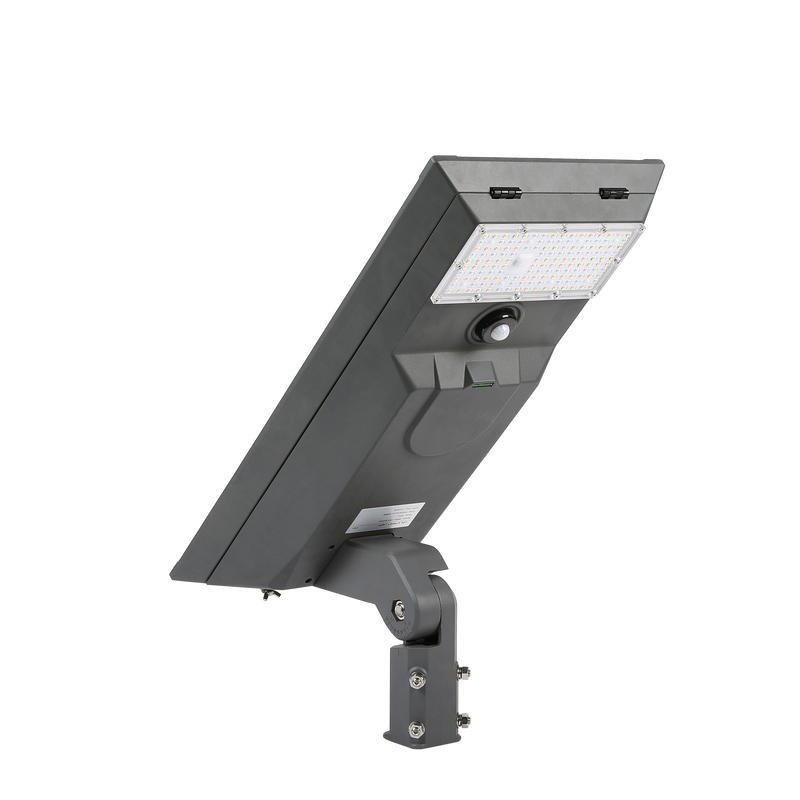 The Allta all-in-one solar lighting fixture features multiple options of light power for different applications.
SOLAR RETROFIT LIGHT TECHNOLOGY
Greenshine provides a solar LED light systems that meets the standard lighting requirements for public areas while avoiding the cost of installation of standard grid-powered lights. Our photovoltaic (PV) panels use Greenshine smart power technology which gives the rechargeable battery up to 6 days of autonomy. Our solar panels are composed of monocrystalline silicon, which provides at least 5 percent performance over other technologies and, as a result, our solar light batteries last longer and deliver better lighting results at a better price.

Commercial solar powered lighting is an efficient way to drastically decrease electricity bills. Our 100% off-grid system helps you save big as it does not require trenching and has low maintenance costs over time.
​
Greenshine has more than 30 years of experience in developing solar powered LED lighting systems. Our engineers will provide you with lighting photometric simulations, layouts specific to your application and appropriate system configurations for your local solar conditions.​

---
OUR SOLAR RETROFIT LIGHTS ARE GREAT FOR
Parking Lots
Perimeter & Security
Parks
​Pathways